puncture resistant EPDM cold shrink tubing
Description
SINOFUJI is very professional supplier for Insulation Cold Shrink Cable Accessories Waterproof Cold Shrink Tube , a series of open-ended, tubular rubber sleeves, which are factory expanded and assembled onto a removable core. They are supplied for field installation in this
pre-stretched condition. The core is removed after the tube has been positioned for installation over an in line connection, terminal lug, etc., allowing the tube to shrink and form a waterproof seal. The insulating tube is made of S rubber, which contains no chlorides or sulfurs. Various diameter sizes will cover a range of 1000 volt cables, copper and aluminum conductors.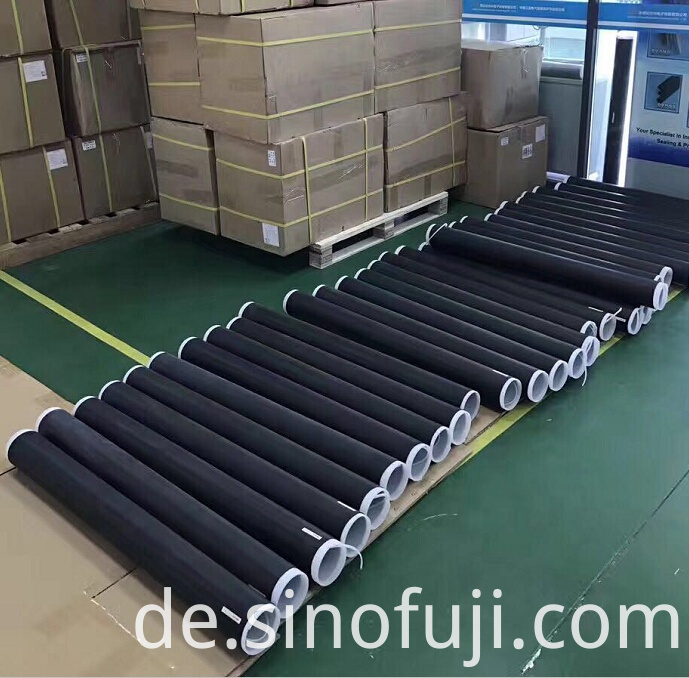 Unique advantages
² Excellent weather resistance, ultraviolet aging resistance and higher embrittlement resistance than heat shrink tubing
² More resistant to slab and prick, abrasion, acid and alkali than silicone cold shrink tubing
² Simultaneously expands and shrinks with workpieces without clearances, seals tight in harsh environment
² Stably sealing the workpieces in windy environment
² Well suited for cable less than 1KV
² Seals tight, retains its resiliency and pressure even after prolonged years of ageing and exposure.
² Simple , safe installation, requires no tools or special training. No torches or heat work required.
² Diameter shrinkage:≥50%
² Sealing class IP68
Applications
Primary electrical insulation for all solid dielectric (rubber and plastic) insulated wire and cable splices rated to 1000volts
² Meets ANSI C119.1, directly buriable or submersible
² For indoor, outdoor, or overhead use
² Physical protection and moisture sealing for high-voltage, air-insulated connectors and lugs such as spacer cable andlug connections to bus bar
² Insulation of secondary splices copper or aluminum conductors
² Relocation of service
² Dig-in repairs, sheath repairs
² Insulation of inline conductor transition connectors
² Sealing of coax cables with Type N or 7/16 DIN connectors on wireless communication towers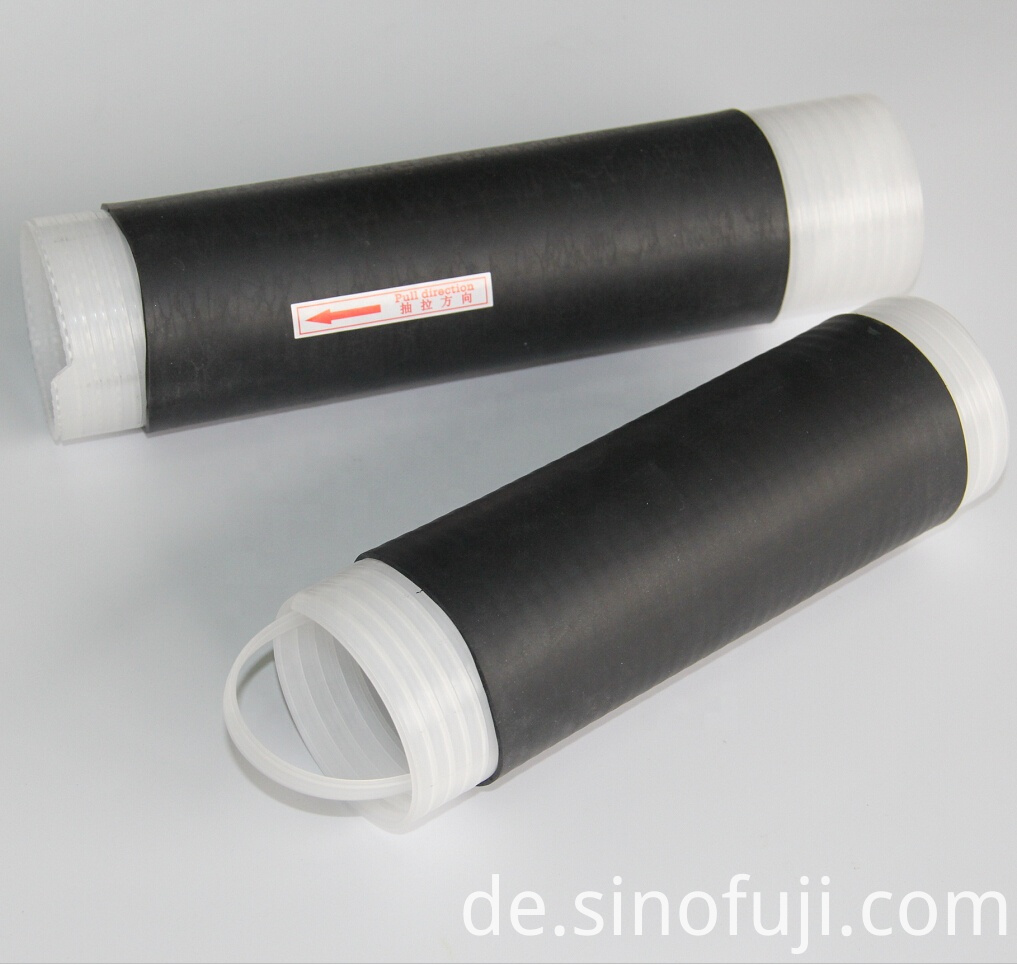 Technical Performance
| | | |
| --- | --- | --- |
| Properties | Typical Data | Test method |
| HS | 49 A | ASTM D 2240-75 |
| Tensile Strength | 9.8 MPa | ASTM D412-75 |
| Elongation at break | 720% | ASTM D412-75 |
| Tear Strength | 27 N/ mm | ASTM D624C-73 |
| Dielectric Strength | 14.3kV/mm | ASTM 149-75 |
| Dielectric Constants | 5.0(Initial data)/5.6(90degree in the water for 7 days)) | / |
| Anti-enzyme (bacteria) | The 28 day exposure without growth | ASTM G-21 |
| UV Resistant | UV irradiation for 2000 hours without aging | ASTM G-53 |